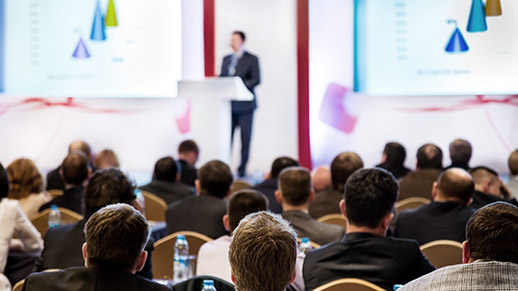 Live event videos can add great value to your business efforts. They can extend the shelf life of your event, and help maximise the return on your investment.
We can provide a single or multi-camera recording crew to ensure all the important elements of your event are captured. We'll then edit your recording to trim breaks and distractions. Your finished video can be   then be used on your network, website or as a physical product such as DVD.
Live event videos boost the size of your audience
Attendance to live events is not always possible for everyone. However, recording your event to video allows you to make your presentations and campaigns available 24/7. As a result, everyone can be reached with valuable archived information. Your video can be stored and distributed easily, or made available across your internal network or via your website.
Live event videos can help increase the shelf-life of your event
Video allows you to extend the reach of your material beyond just the live occasion. Building a digital archive of your events allows you to inform, educate and empower your organisation.
Make some money back with your live event video
Many events and seminars provide excellent content for educational or training products. These products can then be sold after the main event. This can help improve your return-on-investment by offsetting the cost of the event against an additional line of revenue.